2016 IS A NEW YEAR.
A message to our racers and fans.
We have reached that special time of the year for racers and race fans. Weather is warming, the cars are coming out of the garage, and you're starting to worry about fuel, tires, rules, and this years points. The season is beginning. For a racetrack promoter, this time is just as special. We're working hard to restart the racetrack as winter begins to wind up. Part of that process is to look back on the previous season and determine where improvements should be made.

Our family's goal in racetrack promotion has always been to grow the racetrack into the next level. Throughout our years in the business, we have focused on adding higher payouts, larger events, and adding new amenities to the speedway. But as we begin the 8th year of racetrack promotion, we feel that we remain unsuccessful with our goal. Every business owner has made mistakes in their business, and we believe that mistakes promote change.

One of our biggest mistakes that we now recognize is the faulty organizational structure and management systems in place at the Speedway. In order to successfully reach our goal with Natural Bridge Speedway, we understand that changes in these areas must take place. We have shifted our focus from improving events, payout, and amenities to improving our systems of management within the business. While Natural Bridge Speedway will continue to be owned by the Fitzgerald family, changes in the Speedway's management structure have changed. With this new structure, we look to improve systems, methods of management, and the overall satisfaction of every racer and fan that visits Natural Bridge Speedway.

Natural Bridge Speedway is closing in on its 60th year of operation. It's one of three racetracks in the Shenandoah Valley and we are proud of the facility and racing we provide. We hope to continue the tradition of providing that thrilling entertainment here in the valley. Without the racers and fans that have supported us throughout, the speedway would not be possible. Thank you to you all who have supported us and the speedway. 2016 is a new year with many changes. Let's get to racing.

Thank you again for your support,
- The Fitzgerald Family
Powered by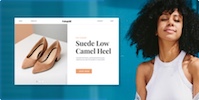 Create your own unique website with customizable templates.