LATEST NEWS
Browse through our latest news including Press Releases, Event Information, Schedule Changes, and more..
Perfect weather and a perfect racing surface set the stage for a thrilling night of racing this past weekend at Natural Bridge Speedway. The track hosted regular feature events for all five weekly divisions to round out the month of August. It is hard to believe that there are just six weekends of racing left in the 2015 season. Though the battle for the point championships are all but settled the racing seems to get better week after week. The winners this week were Greg Roberson, Michael Taylor, Mike Lawhorne, Brandon Link, and Michael Demmers.

Mike Lawhorne took advantage of several double file restarts to overtake Frankie Drewry on lap sixteen and cruised to his third win in a row in the street stock division. Drewry jumped out to the early lead over Jeff Campbell and was pulling away from Campbell when the first caution waved on lap six for a spin by Will Slagle. Lawhorne restarted fourth and quickly moved past Earl Brooks, Jr. and Campbell to move into the runner-up spot. On lap seven Will Slagle once again found trouble. This time Slagle's machine slammed the turn one wall and immediately went airborne, flipping several times. Slagle was not injured but his car suffered significant damage. This time Lawhorne restarted alongside Drewry but Drewry managed to hang onto the led. Drewry held the lead until a caution on lap fifteen slowed the field. This time Lawhorne nailed the restart and drove past Drewry. Once out in front Lawhorne pulled away and went on to lead the final nine laps. Drewry recovered to finish second and Brooks came home third.

The sportsman feature was one of the best we have seen this season. Youngster Samuel Bryant started on the front row and the first nineteen laps before fading at the end to finish in the fifth position. Bryant has only raced in a handful of races this season but Saturday night showed he has what it takes to run in the front of the field. Michael Taylor started back in the sixth position and worked his way towards the front to put himself in contention late in the race. Josh Lilly overtook Bryant on lap nineteen and Taylor came followed Lilly past Bryant. The last six laps were thrilling as Taylor and Lilly battled for the top spot. Taylor tried to pass Lilly on the outside but each time Lilly would slam the door. As the two came for the white flag, Taylor got the run he needed through turns three and four and made the winning pass on Lilly heading into turn one on the final lap. Taylor picked up the win while Lilly held on for second. Once again Timmy Mays drove an outstanding race and finished in the third spot.

Greg Roberson was the fastest qualifier among thirteen late model drivers. The Waynesboro driver was hoping for a little bit of luck to help him get back to victory lane. However, Roberson drew a number eight inversion pill which placed him mid-pack for the start of the late model feature. Joey Coleman jumped out to the early lead. A caution on lap five for a slowing Joey Leavell slowed the pace of the event and set up a double file restart. Roberson used the double file restart to his advantage and jumped up to second on lap six. Two laps later Roberson blasted by Coleman and pulled out to a half lap lead over the rest of the field. Larry Ramsey started eighth and was up to second with five laps to go. However, Ramsey's good run came to an end with three laps to go when he suffered a flat left rear tire. The caution for Ramsey set up a three lap shootout for the win. Roberson was on his game and nailed the final restart. Roberson pulled away to pick up his tenth win of the season. Michael Alderman had his best finish of the season with a runner-up finish. Alderman moved from fourth to second on the final restart. Philip Woods finished in the third place finish after battling a loose race car most of the night.

Derek Wright has dominated the pure stock division this season but Wright suffered a mechanical failure on lap four Saturday night and ended his night. Brandon Link, Ben Hamilton, and Troy Dowdy were left to battle for the win. Link was the class of the field this past weekend and scored his fifth win of the season. Link survived a green, white, checkered finish and held off a hard charging Hamilton to go to victory lane. Dowdy spun late in the event and settled for a third place finish.

Michael Demmers picked up his first career win in the All-American feature. The All-American drivers had their best race of the season with just one caution flag slowing the event. Demmers led flag to flag and held off Jonathan Burnette for the win. Burnette currently sets second in the point's standings behind Lloyd Wright. Wright finished third Saturday night, only losing five points to Burnette. A jubilant Demmers broke an axle during his victorious burnout but that did not dampen the Victory Lane celebration. The win moves Demmers into the top five in the 2015 All-American standings.

Natural Bridge Speedway will have five regular feature events this coming Saturday night, September 5th. Coming up in two weeks the Virginia Sprint Series will make their final visit to NBS in 2015. Fans should also make plans to attend this year's Sunoco Fall Classic coming up the first weekend in October. Gates will open this weekend at 5:00 pm with racing beginning at 7:00 pm. Fans may visit www.nbspeedway.com for more information about the remaining events of 2015.

UPCOMING EVENTS

SAT. April 28
Special TBA

SAT. May 5
Regular Show

SAT. May 12
​Sprint & Reg show


ADVERTISEMENT

REFINE POSTS

All
News
Press Releases
Schedule Changes


SOCIAL MEDIA

RAINEDOUT

Text "NATURALBRIDGE" to 84483 to receive alerts and other info!

Message and data rates may apply.

Text HELP for help.

Text

STOP

to cancel alerts at any time.

For additional assistance, contact

support@omnilert.comPrivacy Statement
Powered by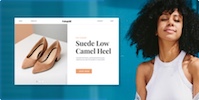 Create your own unique website with customizable templates.