LATEST NEWS
Browse through our latest news including Press Releases, Event Information, Schedule Changes, and more..
The weather was absolutely perfect for late August Saturday night at Natural Bridge Speedway. Fans were treated to a special late model event, featuring the Fastrac Crate Late Model Series, and a huge sportsman field with action packed racing. With the fall season just around the corner, it is easy to get caught up in going back to school and football season. However, there is still plenty of racing remaining in 2015 at NBS. Though there are only seven weekends remaining in the season, there are a number of special events remaining including the Fall Classic featuring the super late models.



The street stock drivers kicked off the night's racing program this past Saturday night. Eight competitors were on hand for the twenty-five lap feature. Though there were eight drivers in the field only three of them had victories so far in 2015. The odds were favorable for a new winner in this division but Mike Lawhorne had other plans. Lawhorne had to start eighth after winning last week's feature. Normally when you talk about Lawhorne you talk about how patient he is working his way through the field but that was not the case this past week. Lawhorne took advantage of the newly implemented double file restarts to overtake Earl Brooks, Jr. on lap six and survived a green, white, checkers finish to pick up the win. Earl Brooks, Jr. held the second spot for most of the feature but dropped from contention after the halfway point and finished sixth. Jeff Campbell rallied late in the feature and made a serious run at Lawhorne with two laps to go but came up short and settled for a runner-up finish. Frankie Drewry recovered from a flat tire on lap four to finish third.

David Brogan started on the outside front row and led every lap of the twenty-five lap sportsman feature to pick up his third win of the season. Brogan started late in the 2015 season but found success right out of the gate after moving up from the street stock division. Current point leader, Josh Lilly, was on the move early in the feature but after moving up to the third spot faded to finish sixth. Keith Nelson started second and finished second. Nelson had several opportunities to make a move on Brogan as the event was caution filled. However, Brogan selected the outside line for every restart and kept Nelson pinned down to the bottom of the racetrack. Timmy Mays and Ronnie Martin swamped the third position numerous times with Martin eventually finishing third behind Nelson. Mays seemed to have the best car to challenge Brogan but lost ground when Nelson slammed the door on Mays in turn one forcing Mays to scramble to keep his car pointed in the right direction. Mays lost several spots and finished fifth.

After taking several weeks off to freshen his equipment, Larry Ramsey returned with a vengeance leading flag to flag to score the late model win. In a thriller, Greg Roberson pressured Ramsey several times throughout the event. Lapped traffic played a pivotal role in the race as Roberson closed to the back bumper each time the two encountered cars at the back of the field. Roberson also had a shot at Ramsey on a restart with eleven laps to go. Ramsey chose the outside line while Roberson lined up on the inside. Justin Williams and Walker Arthur lined up in row two setting the stage for an eleven lap shootout with some of the best late model drivers in the region. Ramsey nailed the restart and, with clear track ahead of him, pulled away from Roberson to win by 1.204 seconds. Roberson held on for second and Arthur charged from mid pack to finish third.

Derek Wright dominated the pure stock feature to score his twelfth win of the season. Wright started fourth in the four car field and took the lead away from Ben Hamilton on lap three when Hamilton slipped high in turn four. Wright stretched his lead to over a half lap when the checkered flag fell. Hamilton, Brandon Link, and Mike Brogan battled for the runner-up spot the entire twenty-five lap feature with Hamilton holding off Link and Brogan for a second place finish. The event ran caution free and took just ten minutes to complete.

The All-American feature was the complete opposite of the pure stock feature. The All-American feature was caution filled and took nearly fifty minutes to complete. When it was all said and done, Jonathan Burnette was victorious. Burnette used the double file restarts to work his way to the front of the field. Glen Almond led the first thirteen laps but was caught up in caution on a restart. Almond suffered a flat tire and retired from the event. Burnette inherited the lead and went on to pick up his third win of the season. Nathan Demmers had his best finish of the season coming home second. Nick Magliochetti finished in the third spot.

Natural Bridge Speedway will close out the month of August this Saturday night, August 29 with all five divisions competing in regular feature events. Gates are scheduled to open at 5:00 pm with racing at 7:00 pm. Fans may visit

www.nbspeedway.com

for more information.

UPCOMING EVENTS

SAT. April 28
Special TBA

SAT. May 5
Regular Show

SAT. May 12
​Sprint & Reg show


ADVERTISEMENT

REFINE POSTS

All
News
Press Releases
Schedule Changes


SOCIAL MEDIA

RAINEDOUT

Text "NATURALBRIDGE" to 84483 to receive alerts and other info!

Message and data rates may apply.

Text HELP for help.

Text

STOP

to cancel alerts at any time.

For additional assistance, contact

support@omnilert.comPrivacy Statement
Powered by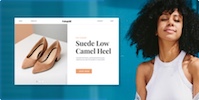 Create your own unique website with customizable templates.