LATEST NEWS
Browse through our latest news including Press Releases, Event Information, Schedule Changes, and more..
Labor Day weekend marks the unofficial end to the summer season. It also means that the racing season at Natural Bridge Speedway is beginning to wind down. There are just five weekends of racing remaining in the 2015 season, including the annual Fall Classic event coming up the first weekend in October. This past weekend NBS celebrated the Labor Day holiday weekend with six divisions in action. The Good Ole Boys Vintage Racing Series joined the five weekly divisions on the racing program. This week's winners were Logan Roberson, Roger Robertson, Sr., Michael Lawhorne, Mike Brogan, and Jonathan Burnette.

Logan Roberson has picked up feature wins at multiple speedways this season. The second generation driver also picked up a win at NBS earlier in the season at one of the Fastrak Crate races. Roberson went to Victory Lane Saturday night in the late model division at NBS by holding off his father, Greg, by just over a half second when the checkered flag waved at the end of the thirty-lap feature. Greg Roberson is the current late model point's leader and already has ten feature wins in 2015 at NBS. G. Roberson had to start eighth this week after winning a week ago. G. Roberson quickly made his way towards the front of the field and closed in on his son setting up a battle between father and son for the win. L. Roberson was on top of his game and held off his dad by .0542 seconds. G. Roberson settled for second but extended his points lead with just a handful of races remaining in the season. Philip Woods continues to improve week after week. Woods has been running towards the front of the field the last couple of week s and finished third this past Saturday night.
Victory Lane had eluded Roger Robertson, Sr. for many years prior to this season. The veteran racer has been racing for over thirty years. Robertson's goal for the season was to end the long winless streak. Robertson did just that earlier in the season when he finally got the monkey off his back and picked up a very popular sportsman win. A couple of weeks ago, his son, Roger Robertson, Jr. crashed hard into the turn one wall. His car was severely damaged. The elder Robertson made the haul to Natural Bridge pay off for the second time this season this past weekend. To win twice after a long winless streak must seem like a dream season for Robertson. Timmy Mays came home in the runner-up spot. Mays, still looking for his first win of the season, has consistently run in the top three all season long. Mays currently sits second in the point's standings and finished one spot better than Josh Lilly, who currently leads the sportsman point's standings.
Mike Lawhorne has had an amazing 2015 season in the street stock division. Lawhorne started eighth in the field and turned in another stellar performance landing him in the winner's circle once again. Brandon Ramsey had his best finish of the season Saturday night with a runner-up finish. Ramsey bought this car mid-season and, after a couple of weeks of tough luck, he has run at the front of the field with his new ride. Earl Brooks, Jr., another veteran and former track champion, came home in the third spot. Lawhorne just needs to start one more feature to lock up the street stock championship.
The pure stock division has struggled this season to build car counts. The class is averaging just four racers each week. Derek Wright has dominated the division this season but last week Wright suffered mechanical problems which forced him to retire early in the feature. This week Wright returned to action but Mike Brogan stole the spotlight. Brogan started racing mid-season this year and had not finished any better than third prior to Saturday night. However, this week Brogan ran a perfect race and picked up his first win of the season. Wright finished second and Brandon Link came home third.
Jonathan Burnette is making a late season charge on Lloyd Wright for the All-American championship. Burnette has really come to life the second half of the season while Wright has struggled to find Victory Lane in recent weeks. Burnette entered the night just thirty-two points behind Wright. Burnette scored the win, while Wright finished outside the top three this past week. Burnette is within striking distance with four point's races to go in the season. Burnette, Glen Floyd, and Mason Rhodes were the top three finishers.
This coming Saturday night, September 12 the Virginia Sprint Series will make their final visit to NBS in 2015. All other divisions will be in action as well, giving fans six features to enjoy this week. Gates are scheduled to open at 5:00 pm and practice will begin at 7:00 pm. Fans may visit www.nbspeedway.com for more information about this week's events and special events coming up the last month of the season.

UPCOMING EVENTS

SAT. April 28
Special TBA

SAT. May 5
Regular Show

SAT. May 12
​Sprint & Reg show


ADVERTISEMENT

REFINE POSTS

All
News
Press Releases
Schedule Changes


SOCIAL MEDIA

RAINEDOUT

Text "NATURALBRIDGE" to 84483 to receive alerts and other info!

Message and data rates may apply.

Text HELP for help.

Text

STOP

to cancel alerts at any time.

For additional assistance, contact

support@omnilert.comPrivacy Statement
Powered by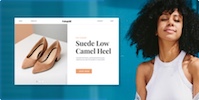 Create your own unique website with customizable templates.