LATEST NEWS
Browse through our latest news including Press Releases, Event Information, Schedule Changes, and more..
Cloudy, overcast skies and occasional showers during the day threatened to cancel the racing action at Natural Bridge Speedway this past Saturday night. But the weather held off and Natural Bridge Speedway welcomed the Virginia Sprint Series to the 3/8ths mile clay oval for the final time in 2015. Six divisions were in action and two stories captured the headlines. First, Waynesboro's Joey Leavell returned to Victory Lane in the late model division, taking over the lead on lap fifteen of the thirty-lap feature. The other big storyline was the domination of Michael Taylor Racing. Three Michael Taylor Racing cars picked up feature wins this past weekend. They were Mike Lawhorne, Derek Wright, and Michael Taylor. Other winners included Glen Almond in the All-American division and Jerald Harris was victorious in the Virginia Sprint Series feature.



Joey Leavell is accustomed to winning races. He is the defending track champion at NBS but he has struggled in 2015. A number of mechanical failures have kept Leavell out of victory lane this season. Leavell started third in the late model feature Saturday night and took the lead from Joey Coleman on lap fifteen and went on to claim his first win of the season over Joey Coleman and Justin Williams. Leavell had to survive a number of double file restarts to secure the win but Leavell was determined to find the winner's circle and nothing was going to stop him. Coleman jumped out to the early lead and over the course of the first ten laps began to pull away from the field. Coleman has really stepped up his program in recent weeks after picking up his first career win. While Coleman was leading, Leavell started closing in and used the bottom groove to slip past Coleman at the halfway mark. Current point leader, Greg Roberson, drove past Coleman for second on lap twenty-three but Roberson slid high in turn four and went spinning to bring out a caution flag. Coleman reclaimed the second spot and Williams moved up to third, where they would finish. Roberson recovered to finish in the sixth spot.

Michael Taylor started fifth in the sportsman feature and took advantage of a couple double file restarts and a great handling car to overtake Roger Robertson, Sr. on lap seven and dominate the second half of the feature to score the win. Taylor moved to the runner-up spot on lap three and was chasing down Robertson when the caution flag waved for a spin by Kevin Harvey. Robertson restarted in the inside line with Taylor on the outside. Taylor used the high side to overtake Robertson heading into turn one on lap seven. Josh Lilly started second, faded to third, and rallied to finish in the second spot. Robertson, Sr. held off a hard charging Timmy Mays to finish in the third spot.

Troy Fitzgerald and Jeff Campbell started on the front row of the street stock feature with Fitzgerald jumping out to the early lead. Mike Lawhorne started back in the fifth spot and patiently worked his way towards the front of the field. Lawhorne first moved past Campbell for third on lap eight and two laps later slipped past Scottie Hostetter for the second spot. Fitzgerald gave it all he had trying to hold off Lawhorne but Lawhorne was just too strong. Lawhorne took the lead from Fitzgerald on lap nineteen and went on to claim his eleventh win of the season and fifth win in a row. The street stock feature took just over eight minutes to complete.

Derek Wright has struggled to find the winner's circle in recent weeks after totally dominating the pure stock division for most of the season. Several weeks ago Wright suffered a mechanical failure and last week he finished second to Mike Brogan. This week Wright started third and took the lead from Ben Hamilton on lap twelve. Once out in front, Wright drove away from the field and cruised to a 3.726 second win over Hamilton and Brandon Link.

Glen Almond started on the outside front row and led flag to flag to claim his third win of the season. Almond celebrated the birth of his daughter on Wednesday of last week and dedicated the win to his new baby girl. Nick Magliochetti challenged Almond early in the feature but the last ten laps ran caution free and Almond's car was better on longer green flag runs. Almond pulled away from Magliocetti after a lap ten restart and never looked back. Jonathan Burnette recovered from an early spin to finish in the third spot.

Natural Bridge Speedway has just four weekends of racing left in the 2015 season. Coming up this Saturday night, September 19, NBS will host a special late model feature. The late model invitational will pay $1500 to the winner. The Sunoco Fall Classic is just three weeks away. The Fall Classic will pay $7500 to win for the super late models. The Fall Classic will be held on Oct. 2 and Oct. 3. Fans may visit

www.nbspeedway.com

for more information. Gates are scheduled to open at 5:00 pm this coming Saturday night.

UPCOMING EVENTS

SAT. April 28
Special TBA

SAT. May 5
Regular Show

SAT. May 12
​Sprint & Reg show


ADVERTISEMENT

REFINE POSTS

All
News
Press Releases
Schedule Changes


SOCIAL MEDIA

RAINEDOUT

Text "NATURALBRIDGE" to 84483 to receive alerts and other info!

Message and data rates may apply.

Text HELP for help.

Text

STOP

to cancel alerts at any time.

For additional assistance, contact

support@omnilert.comPrivacy Statement
Powered by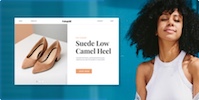 Create your own unique website with customizable templates.