LATEST NEWS
Browse through our latest news including Press Releases, Event Information, Schedule Changes, and more..
Fireworks, cookouts, and stock car racing are all American traditions and ways to celebrate the holiday weekend. NBS speedway hosted a special Fourth of July event when rain forced race officials to postpone Friday night's racing action to Saturday night. Both spectators and competitors came out in force to celebrate America's birthday with some door to door, thrilling action. Regional hot shoe, Walker Arthur, proved that crate engines can be competitive in the late model division as he picked up the win to continue his stellar season.



Second generation driver Eric Groah started on the outside front row of the late model feature and quickly jumped out in front of Travis Campbell. Groah set a blistering pace early in the event. Though Groah has not gone to victory lane this season he continues to improve week after week. Groah's pace was so fast he starting encountering lapped traffic on lap eight of the thirty lap feature. While Groah was comfortably out in front, Walker Arthur and Greg Roberson were moving towards the front. Arthur started fourth and seemed content to ride in the third spot in the opening laps. Arthur's car came to life on lap ten and he started closing on Groah. Just prior to the halfway mark, Arthur made his way around Groah for the top spot. Groah held the runner-up spot until lap seventeen when fifth place starter Roberson took the spot away. In the final thirteen laps Roberson cut into Arthur's lead but never mounted a serious challenge for the lead. Arthur went on to claim his first win of the season by a margin of 1.276 seconds. Roberson settled for a second place finish and Groah slipped back to third in the final rundown. Travis Campbell and Logan Roberson rounded out the top five finishers in the fifteen car field. Arthur picked up a $200 bonus for winning the late model feature with a crate engine making his total payday $1200.

Ronnie Martin, Jr. has had little to celebrate to this point in his 2015 season. He finally put the bad luck and frustration behind him Saturday night when he picked up his first victory of the season in the sportsman division at NBS. Wes Branner took the lead at the drop of the green flag. Branner is a teammate to late model driver Eric Groah and, like Groah; Branner continues to improve each week. While Branner was leading, Martin was steadily moving forward. Martin was smooth and worked his throttle masterfully on the slick racing surface. Martin first moved past Keith Nelson on lap three and took over the top spot from Branner on lap eight. Martin was over a second ahead of the field when Josh Lilly moved into the runner-up spot. Lilly closed the gap to 0.480 seconds when the checkered flag waved. Timmy Mays slipped past Branner in the closing laps to finish third.

Skye Reynolds led the opening laps of the street stock feature and was running second on the final lap when he crashed hard on the front straightaway. Reynolds led the first two laps before Mike Lawhorne used outside groove to make a move heading into turn one. By the time Reynolds and Lawhorne exited turn two Lawhorne was the new leader and he never looked back cruising to his fifth win of the season. Eleven street stocks were on hand for the feature event. Keith Herring, driving his dad's car, finished in the runner-up spot. Newcomer and former winner at NBS, Charles Wyatt, finished in the third spot.

Though Reynolds' car suffered heavy front end damage he was not injured in the crash. Reynolds was credited with a sixth place finish in the final rundown.
Only four cars were on hand for the pure stock feature but don't let the low car count fool you. Week after week some of the best racing takes place in the pure stock division. Brandon Link was the early leader and had stretched out his lead to 2.101 seconds by the time Derek Wright moved into the runner-up spot. Wright steadily closed the gap on Link and by the halfway mark Wright was glued to the back bumper of Link. Wright and Link raced side by side for nearly ten laps, trading the lead numerous times. Wright led lap twelve but Link battled back to lead lap seventeen. One lap later, Wright pulled back ahead and held off Link at the finish. Wright, carrying an extra 100 pounds on his machine, picked up his seventh win of the season. Link settled for second and Ben Hamilton finished third.

The All-American drivers started off nice and smooth completing four green flag laps before a string of yellow flags slowed the action. A scary moment occurred on lap five when R.L. Tyree lost a rear wheel coming off of turn two. The wheel bounced over the catch fence on the back stretch but did not make contact with any spectator or vehicle. Lloyd Wright started fourth and took over the lead from Michael Demmers on the fifth lap. Demmers kept Wright in his sights until he spun in turn four on lap eighteen. The caution set up a green, white, checkers finish. Wright was able to hold off a hard charging Kevin Mays to pick up his sixth win of the season. Mac Ayers had his best finish of the season finishing third.

Natural Bridge Speedway moves to Friday night this coming weekend. Five divisions will be in action on the 3/8ths mile clay oval. This week the ladies will also be in action. The ever popular Power Puff feature has been added to the racing program giving fans six feature events this Friday, July 10. Natural Bridge Speedway will be closed the following weekend, July 18, for the Rockbridge Regional Fair. Gates will open this Friday night at 5:00 pm and racing will begin at 7:00 pm. Fans may visit www.nbspeedway.com for additional information.



UPCOMING EVENTS

SAT. April 28
Special TBA

SAT. May 5
Regular Show

SAT. May 12
​Sprint & Reg show


ADVERTISEMENT

REFINE POSTS

All
News
Press Releases
Schedule Changes


SOCIAL MEDIA

RAINEDOUT

Text "NATURALBRIDGE" to 84483 to receive alerts and other info!

Message and data rates may apply.

Text HELP for help.

Text

STOP

to cancel alerts at any time.

For additional assistance, contact

support@omnilert.comPrivacy Statement
Powered by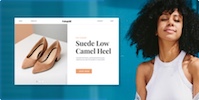 Create your own unique website with customizable templates.