LATEST NEWS
Browse through our latest news including Press Releases, Event Information, Schedule Changes, and more..
ATTENTION EVERYONE PLANNING ON ATTENDING THE 2014 AWARDS BANQUET...
We have received a large response on the advance payment form, however we have not received a large response with the payment step. It is very important that you understand that by filling out the advance payment form online that you are not guaranteed a seat at the banquet, and you will not be paying $25 at the door. That submission will only be taken as valid if there has been a check or money order delivered in the mail to the Natural Bridge Speedway mailing address.

We have posted before that the deadline for payment is February 6, 2014. We have not changed this date, but due to the small response, we have changed how we're going to be doing door admissions. The $30 admission price will remain the same for people who have not sent in their payment or for those that have chose to not advance pay, however we have limited the number of door admissions we're going to take. As of January 29, 2014 we are only going to accept the first 50 door customers. That means that if you have filled out the form, but not sent payment than you take the risk of not being admitted into the awards banquet. The same is true for the people that opted out of the advance payment. Advance payment is very important so we know how much food, seats, and extra awards to prepare. You take the risk by not paying in advance of not having a seat, food, or an extra award.



SUMMARY:



February 6, 2014 is the deadline for all payment. If you would like to get into the banquet for $25/person and have a guaranteed seat than you need to do 2 steps. Step 1 - Fill out the advance payment form by

clicking here

. Step 2 - sending payment to us by check or money order via United States Mail. After step 2 is completed and the payment has been delivered, you will receive a confirmation email to the email you provided. If you have not received that email, you will need to contact us to see if a mistake was made. ONLY 50 DOOR ADMISSIONS WILL BE ADMITTED. NO EXCEPTIONS.

IF YOU'RE CONFUSED OR ARE HAVING TROUBLE CONTACT

ryan@nbspeedway.com

or CALL G.W. FITZGERALD at 540-649-RACE (7223).

More Awards Banquet Information is available

here

.

If you need the address to send the check, use the mailing address on the contact page

here

.

UPCOMING EVENTS

SAT. April 28
Special TBA

SAT. May 5
Regular Show

SAT. May 12
​Sprint & Reg show


ADVERTISEMENT

REFINE POSTS

All
News
Press Releases
Schedule Changes


SOCIAL MEDIA

RAINEDOUT

Text "NATURALBRIDGE" to 84483 to receive alerts and other info!

Message and data rates may apply.

Text HELP for help.

Text

STOP

to cancel alerts at any time.

For additional assistance, contact

support@omnilert.comPrivacy Statement
Powered by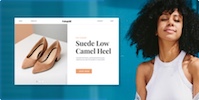 Create your own unique website with customizable templates.