Classes and Class Rules
Kid Karts - Ages 4-6, Comer Engine




Jr. 1 / Red - Ages 6-8. Lowest allowable weight: 260lbs




Jr. 2 / Green Lite - Ages 8-11. Lowest allowable weight: 280lbs




Jr. 2 / Green Heavy - Ages 8-11. Lowest allowable weight: 280lbs




Jr. 3 / Blue Lite - Ages 12-15. Lowest allowable weight: 320lbs




Jr. 3 / Blue Heavy - Ages 12-15. Lowest allowable weight: 320lbs

Jr. Sportsman Champ - Ages 8-12. Lowest allowable weight: 320lbs. Small buggy with purple plate. Clone engine or Blue plate. FH, AN.

Teen Champ - Ages 13-15. Lowest allowable weight: 370lbs

Briggs Animal. Lowest allowable weight: 380lbs

Briggs Flathead. Lowest allowable weight: 380lbs

Sr. Champ Lite. Lowest allowable weight: 425lbs

Sr. Champ Heavy. Lowest allowable weight: 435lbs

Ladies Clone. Lowest allowable weight: 340lbs

EL. Lowest allowable weight: 380lbs. Big Pipe, Open Clutch, No claim rule.

Limited. (FH) Lowest allowable weight: 360lbs / (AN) Lowest Allowable Weight: 400lbs

RWYB. (4 cycle) Lowest allowable weight: 360lbs / (2 cycle) Lowest allowable weight: 400lbs

Sr. Stock - Ages 35 & over. Lowest allowable weight: 380 lbs.

Stock Medium. Lowest allowable weight: 350lbs.

Stock Heavy. Lowest allowable weight: 375lbs.

Super Heavy. Lowest allowable weight: 420lbs. 200lb driver rule
General Rules
Classes with two or less entries after points race #2 will be dropped from the points series. Classes will be offered every raceday but will not be eligible for postseason awards.

Maxxis or Burris Tire rule in all classes.

All stock Clone classes will utilize 2015 AKRA engine specs

Arm restraints required in ALL Champ classes

Muffler optional in Limited, RWYB

Borderline Jr. drivers must choose one division to enter at the start of the season for all local events. Drivers may move up during the season but cannot move done.

Once a driver has entered any adult class they cannot move back down to Jr. divisions

RACECEIVERSs are optional but encouraged for all divisions during the season. Units may be rented at the track on raceday. RACECEIVERs are required for all Jr. Classes.

General protest rules are $200 to protest, $100 to accept. Refusal to accept protest will result in disqualification and loss of points.

A Black Flag will result in the removal from the racing surface and last place points. Failing to remove yourself from the racing surface will result in disqualification and loss of points. Examples: Rough driving, failure to obey track rules, disrespecting officials, obscene gestures, etc.

All tech rulings are final at the speedway. If an item is in question, it may be

evaluated

by AKRA at a later date for further analysis.

There will be 8 points races with no sub drivers allowed.

Drivers must compete in 6 of 8 points races to be eligible for

postseason

awards or accumulated enough points within the top 5 to be eligible.
Powered by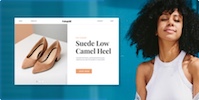 Create your own unique website with customizable templates.