THANK YOU! YOUR RESERVATION HAS BEEN SUBMITTED.
We have received your reservation. It is important that you understand that your reservation is not confirmed until payment is received. You will be notified via email when payment is received, thus confirming your reservation. If you do not receive this email within 1 week of sending payment, please
contact us
.
Please copy the following information down at a place you can go to at a later time. This page will no longer be available after you exit.
Payment is
NUMBER OF PEOPLE (EXCLUDING CHAMPIONS)
x
$25.
Your payment will need to be sent by check or money order via United States mail to the address below. Please make checks payable to Natural Bridge Speedway.
Natural Bridge Speedway104 Pelham InletWaynesboro, Virginia 22980
We'll see you there!
---
FURTHER INFORMATION FOR CHAMPIONS
Congratulations on your points championship! You are free admission to our awards banquet, so don't allow someone to pay the $25 for you. We ask that you complete this brief form for us so we can make the awards banquet a little extra special.

THE FORM BELOW IS FOR CHAMPIONS ONLY.
Powered by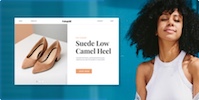 Create your own unique website with customizable templates.